The Story Behind True Conditioning
Award Winner: Small Business of the Year 2022, Business Excellence Awards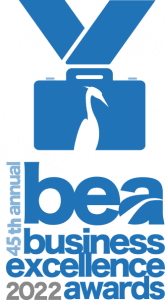 We can't believe it's been over 9 years since we first opened our doors at True Conditioning. It's been an absolutely surreal experience to see our team grow from a team of two to a fully operational health and wellness studio with a full staff of trainers and physiotherapists in our brand new 4000 sq ft location.
We are so grateful to have such an amazing community of members like you, and the community of Richmond BC, who not only helped us grow into the company we are today, but stood by our side through the pandemic – to help us come back stronger than ever.
Because of your support we were absolutely honoured to win the Richmond Chamber of Commerce Business Excellence Award of Small Business of the Year 2022. We want to thank the Richmond Chamber for this distinction and for sharing our story about how True Conditioning came to be!
Read on for the full story…
---

Sophie's Journey to Success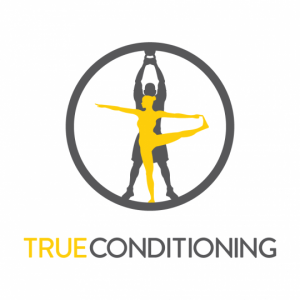 Owned by Sophie Manfredi, True Conditioning is a full-service fitness and health studio that offers personal training, group fitness, nutrition coaching, and much more. Sophie describes it as a holistic fitness studio that is a one-stop shop for all your fitness and health needs.
With a marketing degree, trainer certification, and passion for health, fitness, and sports, Sophie helped establish True Conditioning in 2014, alongside her now-husband Ryan. Ryan has since moved on to open his own Jujitsu academy, leaving the business in Sophie's capable hands.
Sophie and Ryan started True Conditioning in 2014 at the young age of 24, with little experience and a limited network. Establishing a name in the heavily saturated fitness industry came with its challenges. Gaining loyal members became True Conditioning's biggest challenge in its early days.
However, Sophie and Ryan leveraged the popular marketing tool at the time, Groupon, to gain traction. The clients gained from Groupon helped True Conditioning in word-of-mouth advertising. They quickly realized that their TRX training was a big motivator for people to join True Conditioning, so they decided to make it a core offering.
This unique approach to fitness has proven to be extremely popular amongst Richmondites and has helped them grow. Sophie and Ryan chose to locate True Conditioning in Richmond because it is their home, and they enjoy the local Steveston community.
Staying True to the Mission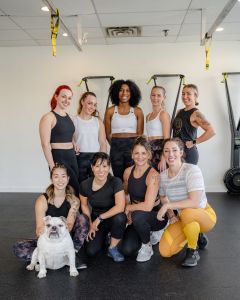 The 9 years of rapid success has allowed True Conditioning to move from an 1,800 sq ft space to a 4,000 sq ft facility. Over the years, True Conditioning has expanded its offerings to include Physiotherapy, Pilates, Massage Therapy, Nutrition Coaching, and now, Yoga.
Located in the beautiful Steveston Village, True Conditioning lives by the philosophy that a gym is more than just a place to work out, it is a community that uplifts and empowers its members. At the heart of True Conditioning's mission is the empowerment of women.
Sophie says that people join True Conditioning because of its positive, friendly, and uplifting culture. She reinforces this image through the prominent use of yellow in their branding which symbolizes happiness and positivity.
To read original post, go here.
---
Looking to change your life?
Schedule a complimentary orientation with one of our experienced personal trainers today!
You future self will thank you for it. 🙂